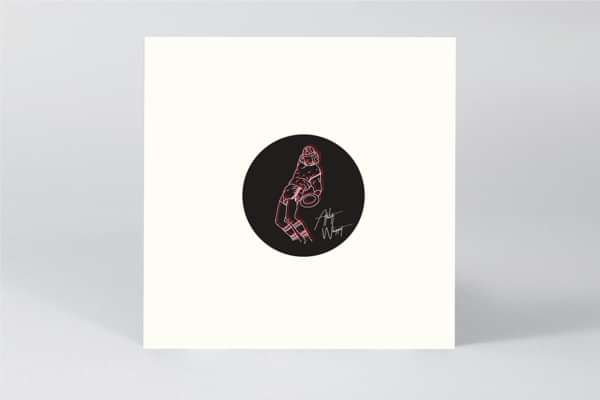 Athlete Whippet - Hands Only EP [12" Vinyl]
After a handful of singles that instantly became favourites for DJs including Bicep, Scuba and Laurent Garnier, London-duo Athlete Whippet deliver their 12" debut. "Hands Only" is a balmy, nonchalant yet carefully crafted house gem incorporating striking live performance.
The record was welcomed with open arms by key tastemakers such as XLR8R ("shimmering and seductive"), Resident Advisor and Complex ("heaven sent for DJs"). Taking on board fellow producers Max Graef and Seb Wildblood, "Hands Only" is a refreshing and effortless 5-tracker following their recent release on Exploited Records.
Vinyl release date: 4th May 2018
Digital release date: 25th May 2018
Vinyl limited to 300 copies. Digital version comes with a bonus remix by Tom Osmo.
Tracklist: A1 - Hands Only A2 - Dreams A3 - Other B1 - Hands Only (Max Graef Remix) B2 - Other (Seb Wildblood Remix)
$12.88
Select from options below to add to basket
This bundle also includes:

Athlete Whippet - Hands Only EP [12" Vinyl]

Tracklist: A1 - Hands Only A2 - Dreams A3 - Other B1 - Hands Only (Max Graef Remix) B2 - Other (Seb Wildblood Remix)

This bundle also includes:

Athlete Whippet - Hands Only EP [Digital]

After a handful of singles that instantly became favourites for DJs including Bicep, Scuba and Laurent Garnier, London-duo Athlete Whippet deliver their 12" debut. "Hands Only" is a balmy, nonchalant yet carefully crafted house gem incorporating striking live performance.

The record was welcomed with open arms by key tastemakers such as XLR8R ("shimmering and seductive"), Resident Advisor and Complex ("heaven sent for DJs"). Taking on board fellow producers Max Graef and Seb Wildblood, "Hands Only" is a refreshing and effortless 5-tracker following their recent release on Exploited Records.

Tracklist: 1. Hands Only 2. Dreams 3. Other 4. Hands Only (Max Graef Remix) 5. Dreams (Tom Osmo Remix) 6. Other (Seb Wildblood Remix)